Reasons It Pays to Invest in IT Support Services
Staff ReporterJul 30, 2020 05:56 PM EDT
Technology is, without a doubt, an intricate part of business today. The right technologies essential assist companies large and small in completing daily tasks, communicating, streamlining processes, managing finances, organizing projects, marketing, accounting, and so much more. As the technological needs of businesses continue to evolve, so does the need to consider obtaining the services of a professional IT support agency.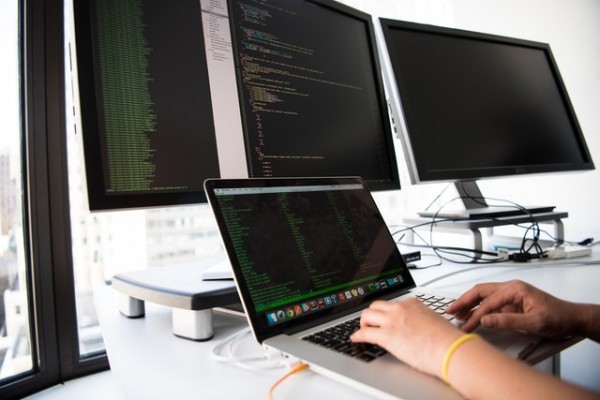 What is an IT Support Agency?
As the name implies, an IT support agency is an organization that provides technical support services to businesses. It is their responsibility to assist you with the operation, upkeep, and advancements of systems used within your organization. Though the services will vary by provider, ideally, an IT support agency provides system support and operation, process execution, data storage, backup, and management, network monitoring, and security.
Benefits of Outsourcing IT Support Needs
Unless you have the budget, space, and employees to handle IT solutions in-house, outsourcing your IT support needs to an agency can have a number of benefits. Here are some to consider below:
Saves You Money - Creating an in-house IT support team costs a great deal of money. Not only will you incur the cost of hiring and training the team, but you'll need to pay salaries, employer taxes, health benefits, and overhead costs like commercial space, utilities, equipment, and supplies to accommodate your staff. By outsourcing your IT support to an outside agency, however, you reduce and/or eliminate many of these associated costs. This is especially true for companies with international locations. For instance, the rapid changes and growth to infrastructure in Mexico have made it an international hotspot for manufacturing and business process outsourcing. If you're looking to effectively manage your IT solutions in another country, outsourcing to agencies that are familiar with the landscape can be a lot more affordable than hiring a team.

Saves You Time - Without formal education, training, and/or experience, managing technological systems is complicated and time-consuming. The time it takes to get acclimated to the new processes and train your team could be used to focus on core business tasks. If you've outsourced your IT support, however, this is time you can invest in another area of your business.

Enhance Security - With the increased use of technology in businesses also comes the increased risk of security breaches. Failure to keep company data safe at all times can set businesses back financially. As keeping up with systems and understanding the various threats can be time-consuming and complex, allowing an outsourced IT support agency to help keep data secure and your company in compliance is recommended.

Maximize Efficiency - Maintaining productivity and efficiency within a business is essential to continued growth. Technology, of course, can be an essential part of improving company processes, but this is only true if you know which tech to buy, how to use it, and more importantly, how to troubleshoot when things go wrong. An IT support agency can be instrumental in helping you to maximize company efficiency. From helping you make informed decisions on software, equipment, and applications to monitoring, operating, and applying these technologies to streamline processes, and IT support professional has extensive knowledge and training necessary to help improve your company's efficiency.

Reduces Downtime - Though convenient, technology isn't without its quirks. A malfunction or problem with the network, company data, software, and applications could bring business to a halt. In the time it takes inexperienced professionals to try and resolve the problem is money down the drain. With the support of a professional IT support team, however, downtimes are dramatically reduced. They have the necessary skills and training along with the capabilities to resolve IT problems quickly and efficiently getting business back up and running in half the time.
There is likely not one business that doesn't rely on technology in some way to operate. Monitoring, operating, and maintaining these technologies, however, requires a great deal of experience, training, time, and money, which most businesses don't have. Essentially, outsourcing your technological needs to an IT support team is ideal for your company's continued success.